3D-lipo+ is probably one of the most advanced machines of its type and offers a powerful new dimension in non-surgical fat removal, treatment of cellulite and skin tightening for both face and body.
After several years working with Laser Lipolysis devices and understanding the frustrations and limitations of such machines, especially the exercise post treatment, we stumbled across new technologies that offered a ray of light.
SCROLL DOWN TO FIND OUT MORE!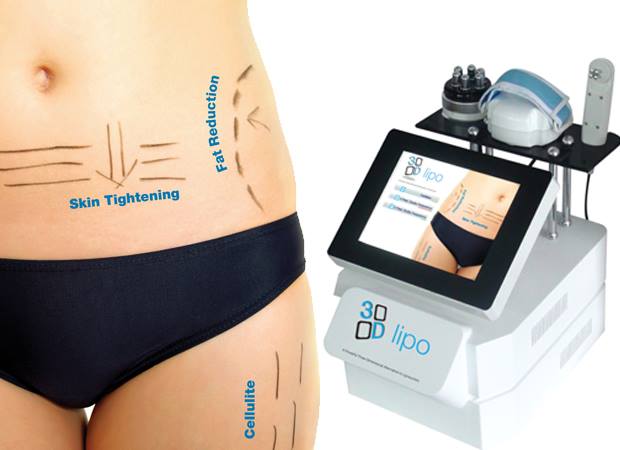 CAVITATION, CRYOLIPOLYSIS & RADIO FREQUENCY.
Its new 3 Dimensional approach to the problem ensures that nothing else offers such a complete and effective solution, offering your clients a true alternative to liposuction.
Unlike other lipo offerings that utilize Diode Laser (I-Lipo, Strawberry and Laser Lipo) our technology, Cavitation + Cryolipolysis, physically destroys the fat cell.
The advantage of this is that the client is not required to exercise post treatment in order to metabolize the released fat which is a significant advantage over existing methods. Added to this, with the combination of Radio frequency and 3D-Dermology, we are able to combine an effective skin tightening application for both face and body and also target cellulite.
Call us now on 0121 550 0440 to book your FREE consultation with a member of our qualified, professional team members.
Like us on Facebook HERE to see results from our clients that have had this amazing treatment