Personal Training is all about staying motivated, getting results and getting them on time.
Imagine having your own expert to motivate you, monitor your progress and ensure you're focusing on the right exercises. A Personal Trainer won't just help your fitness, they will help you reach your goals so much faster and have fun while you're at it.
Whether you want to tone up or build muscle and sculpt your physique, we can help. If you want to get your figure back after a baby, or shape up for your wedding, we can help - there is no better way to achieve your goal than with the help of our Personal Trainers.
We know that Personal Training is not just about having someone with you in the gym, it is about having someone guiding you through your entire programme of health and fitness development, which includes your diet and your lifestyle.
At Workoutz we integrate a range of training disciplines and methods to ensure that your interest is high and your body is always being challenged in a range of ways.
We can devise healthy nutrition plans to meet your needs, and customised workout routines the help you burn up to 50% more calories each session.
If you're serious about working out, our Personal Trainers can help you push to the next level of fitness.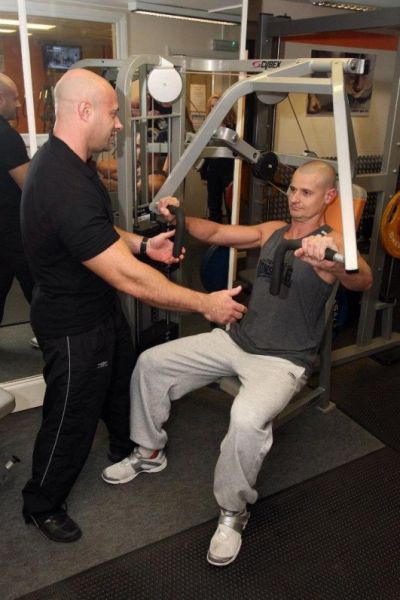 Want to change? – Time to be challenged!
No more excuses, because we are here to help you and workalong side you. We will motivate you and help you achieve your fitness goals in less time, so you can feel great about yourself!